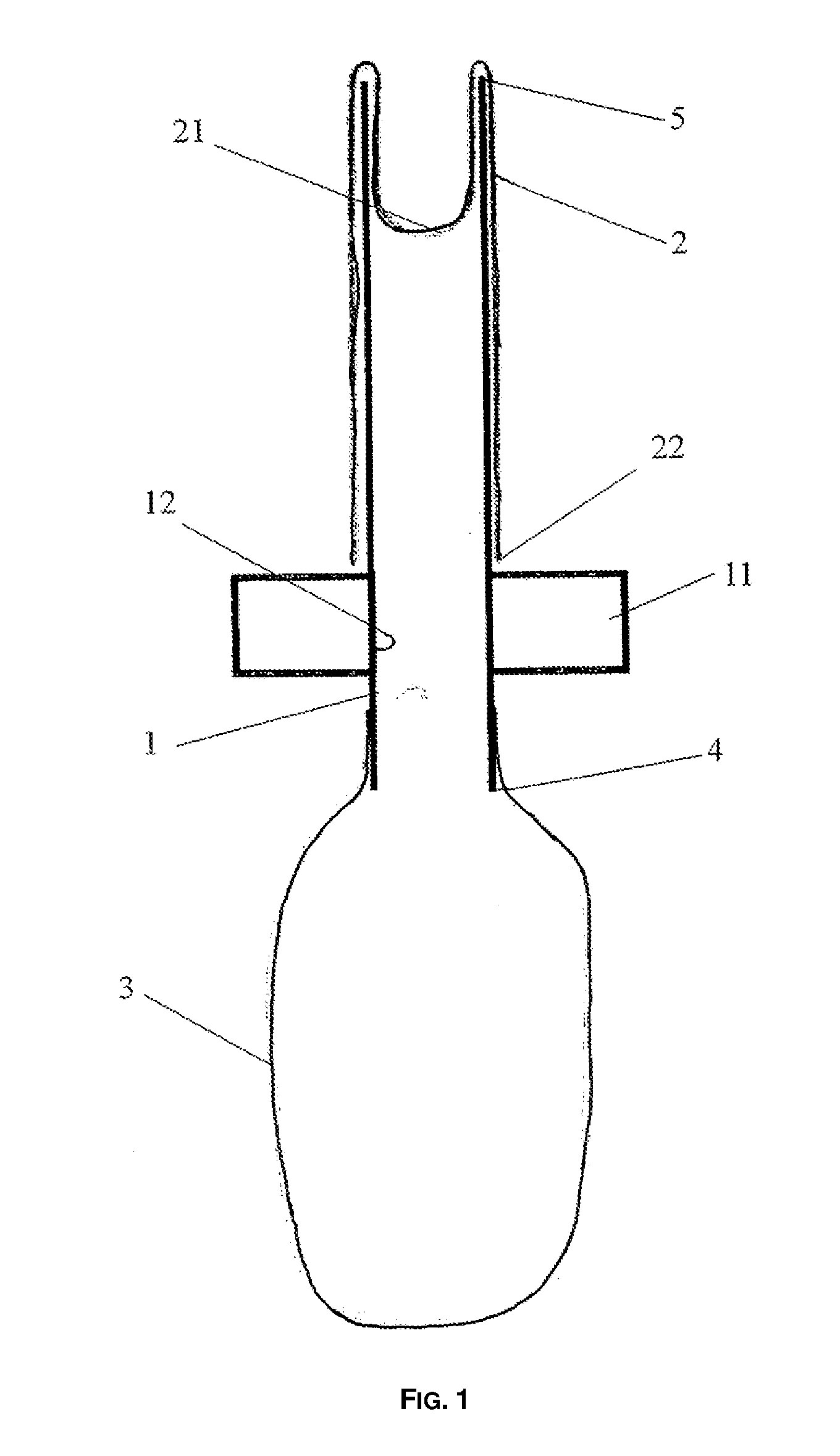 Representative No: P1600196
Type of IP: Patent, utility model
Industry: Healthcare, Medical and Other Equipments
Outline
This invention relates to a sampling device for exudates, having a handle and a sampling member connected to the handle. The handle is formed as a length of tube (1) open at both its ends (4,5), and the sampling member is an elastic sampling bag closed at one end (21) and attached air tightly to the distal end (5) of the tube by its other end, and an elastic activating bag (3) is attached air tightly to the proximal end (4) of the tube. A pH sensitive hue changing reagent is arranged on the surface of the closed end of the sampling bag. With the help of the device, samples can be taken from the vaginal mucosa, from which inflammation or tumor arising on the shell portion on the human uterus and on the wall of the vagina can be detected, and even drugs can be delivered to the vagina by means of these devices. It allows the user to be able herself to take samples of the mucus of the cervix to be sent to the place of analysis. The device is as simple as possible and can be used with minimal anatomical knowledge. The collected sample can be separated from the device without the ris of contamination and the abnormal shaped elements can be more safely detected.