DANUBIA Legal is a community of attorneys and law firms working in close co-operation with DANUBIA Patent and Law Office LLC, which, complemented by DANUBIA's lawyers and economists, completes the group's comprehensive services across all aspects of intellectual property law.
The partners of DANUBIA Legal, all of whom have more than 15 years' professional experience to call on in their respective fields, are ranked among the most recognised and respected intellectual property professionals nationwide. All the partners, senior associates, candidate attorneys, lawyers and economists in our team are dedicated to delivering the very highest standard of legal services in the field of intellectual property rights.
Our team is uniquely qualified in the scope of acquiring and enforcing patent-, trademark- and other intellectual property rights across all sectors of industry. We are experienced in advising on intellectual property rights, inventor fees, licensing and other IP-related contractual issues. We specialise in domain name procedures and litigation, alternative dispute resolution, competition law, and medical- and life sciences law.
Experience has taught us that handpicking a dedicated team of attorneys and legal services specialists to suit the case requirements of any given assignment means we can deliver fast, accurate, considered legal work in the most efficient manner. In communication with you our clients, besides discerning the facts and key legal issues in play, we always place great emphasis on understanding your specific business and market situation, and your priorities, and never lose sight of these throughout the entire course of the assignment. We are always more than happy to engage with you and ensure you are promptly and fully informed when it comes to the decisions you need to make, the developments in your case and the next steps you can expect to take. We are accessible and receptive, and consider ourselves just as much an instrumental part of your team as we are of our own.
Innovation, novelty and our keen interest in finding solutions beyond simply the commonplace draw us all to DANUBIA Legal. Besides our considerable expertise in general legal matters, we understand and love the unique characteristics of intellectual property rights; we take on and carry out all new assignments with enthusiasm and dedication, always striving to challenge ourselves and to deliver to our clients.
Additional Areas of Legal Practice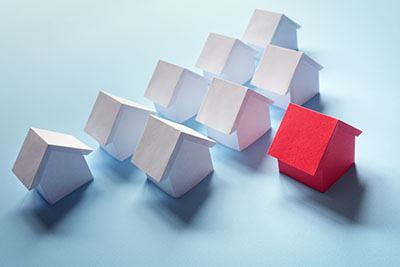 We handle all the legalities involved in the sale and purchase of property, and property-related tax law questions, and draft lease agreements for offices and other premises.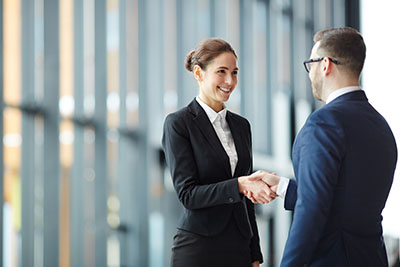 We first look to settle any dispute out-of-court amicably and peaceably, preferring to make use of mediation or intermediated proceedings, one of the most effective tools of alternative dispute resolution.
The attorneys of DANUBIA Legal are consistently recognised by numerous international rankings as being among the very best in Hungary: 
»
Judit Lantos (Trademark Star)
»
Eszter Szakács (Patent Star)
»
József K. Tálas (Patent Star, Trademark Star)
World Trademark Review (WTR) 2017, 2018
» Judit Lantos
» Zsófia Klauber
"Over the past 15 years, Judit Lantos has forged a stellar practice as well; she assists in everything from the drafting of applications to the organisation of customs seizures. Zsófia Klauber is at her very best advising on opposition and cancellation proceedings before the EUIPO." (World Trademark Review)
MIP Top 250 Women in IP 2019
MIP Top 250 Women in IP 2017, 2018
»
Eszter Szakács (Life Science Patent Litigation, Lawyers – Patents)
»
József K. Tálas (Life Science Patent Litigation, Lawyers – Patents)
World IP Review (WIPR) Leaders, 2018, 2019
»
Judit Lantos
»
Eszter Szakács
Legal500, Intellectual Property, Hungary
» Judit Lantos
» Eszter Szakács
» József Tálas
"Judit Lantos is particularly experienced in trade mark matters"
Intellectual Asset Management (IAM) Patents 1000, 2019
» Eszter Szakács
» József Tálas
"Standing up to safeguard IP rights in court are formidable litigators József Tálas and Eszter Szakács. A man of many talents, managing partner Tálas leads both the life sciences and patent litigation squads and is an authority on employee remuneration. Szakács's staunch defence of medical device and drug patents crucial to her clients' portfolios ensures that she is a first point of call in troubled times. Outside the courtroom, she turns her attention to licensing work – where her flair for negotiation is put to excellent use." (IAM Patent 1000)
Legal Advisors and IP Lawyers