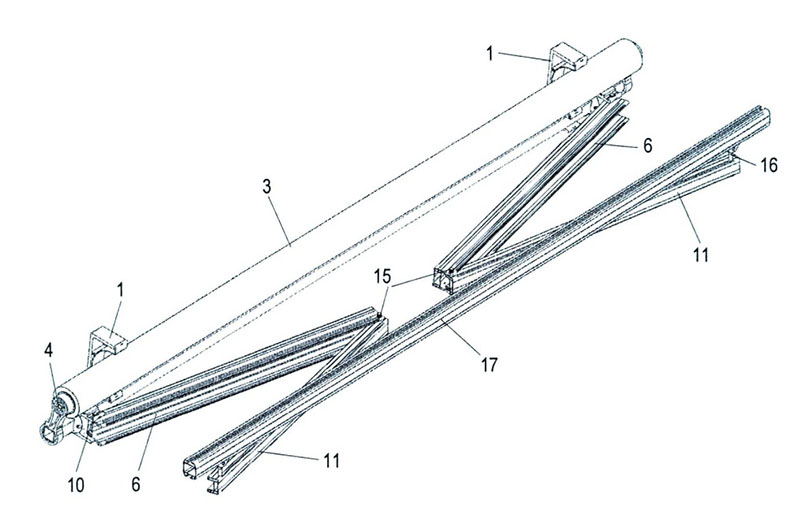 Representative No: U1800209
Type of IP: Utility model
Industry: construction and heavy industry, consumer goods industry
Outline
The utility model relates to an articulated arm awning comprising a holder (1), a roller tube rotatably mounted in the holder (4), an awning fabric (3) that can be unwound from the roller tube and wound onto the roller tube, at least two articulated arm units composed of at least two arms (6, 15) for moving the awning fabric, includes a rotating unit (10) connected to the roller tube, wherein the articulated arm assembly is composed of at least two arms. The result of the articulated design of the arms is adequate operational safety and load capacity. This reduces the number of components and the amount of machining, resulting in greater strength.