FACTS
The plaintiff is the owner both of a word mark and a device mark comprising the term "Radio 1" as the dominant component of the trademarks, and a trademark for the slogan "Rádió 1 Csak igazi mai sláger megy" ("Only actual hits are being broadcasted") in class 35 (advertising), class 38 (telecommunication) and class 41 (entertainment).
The defendant used the sign "R1 Start" for radio services. The plaintiff granted license for the defendant, then 2.5 months later revoked it, but the defendant continued using the marks.
The Metropolitan Tribunal condemned the defendant for trademark infringement. It held that the alleged permission for the continuation of the use of the trademarks, which had not been communicated in a written form, in conformity with Sec. 207 (2) and Sec. 218 (2) (3) of the Civil Code had no legal consequences, so the defendant became an infringer.
The defendant filed an appeal with the Metropolitan Court of Appeal, which was rejected as the Court held that the Decision of the Tribunal was grounded. The question to judge was whether the Notice of Termination was valid or not. The defendant alleged that he had been licensed to use the trademarks as long as he had the right to use the frequency, even though this was not included in the written Licence Agreement.  On the other hand, according to point 3 of the License Agreement the all declarations relating to the content of the agreement shall be made in writing. As a result, the parties could not have modified the agreement orally, this was not possible according to Sec. 218 of the Civil Code (1959), notwithstanding that the term "validity" was not used in the agreement. Consequently, the defendant was not entitled to use the mark after the Notice. Therefore, the Tribunal was right in condemning the defendant for infringement (Pf. 20.984/2018).
COMMENTS
The question to be judged was whether the Notice of Termination of a possible oral declaration resulted in the ending of the agreement or not.
Both instances decided in conformity with the written agreement concluded by the parties, moreover, in keeping with the provisions of the Civil Code. A written notice and not a possible oral declaration can be considered only, consequently the Notice of Termination led to an end of the License Agreement.
It was only a logical consequence of the termination of the License Agreement that the defendant, who continued using plaintiff's mark thereafter has become an infringer.
It seems that the defendant, after having received the judgement of the Court of Appeal, understood the situation, and did not require revision before the Supreme Court.
In-house Counsel
Doctor of the Hungarian Academy of Sciences
Partner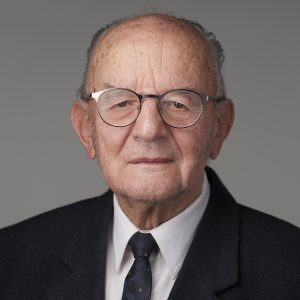 Conclusion: In license agreements every important condition must be defined in writing, and amendments should be done also in writing. This especially concerns the conditions of termination of the agreement.