Facts
The Applicant filed the word combination "BEER, BURGER, BARBECUE FESTIVAL" for classes 32 ( beer, …) 41 ( festivals,…), 43 ( catering, etc.). The Hungarian Intellectual Property Office (HIPO) rejected the application holding that it is descriptive. It refers to the case Biomild ( C-265/00) of the European Court of Justice confirming  that juxtaposition of several non-distinctive elements of the word combination remains descriptive. It cannot be considered unusual or a fancy word.
The Applicant requested review with the Metropolitan Tribunal but it was unsuccessful. The Tribunal agreed with the Office in respect of lack of distinctiveness of the word combination applied for. Moreover it held that the proofs filed are not relevant in respect of distinctiveness. These were not up to proven acquired distinctiveness, namely the documents do not prove intensive use extended in time and space.
Applicant filed an appeal, but the Metropolitan Court of Appeal approved the decision of the Tribunal. (8.Pkf.25.543/2018)
Comments
Distinctiveness is basic requirement of trademark law. The EU trademark directive as well as the EU trademark regulation handle this criterion as an absolute requirement. But long before these rules,  American law in the XVIII. century and laws of several European countries knew this condition of protection as a trademark.
A special situation is when trademark protection is required for a word combination. The Office in the case reported here referred as a precedent to the BIOMILD judgment of the EU Court of Justice saying that addition of non-distinctive word elements cannot result in a distinctive sign. Find the same idea in the Postkantoor (Post office) judgement ( C-383/99) of the EU Court of Justice. A word combination of terms which are not distinctive can be protected as a mark only if a surprising, unexpected sign is created as a result of this intellectual process. The example for such a linguistic effect is described in the BABY DRY (C-383/74) judgement of the EU Court of Justice quoted without reference in the decision of the Office. It is obvious that it is not easy to create such a word composition.
Another possibility is to acquire protection for a non-distinctive word combination if it acquired secondary meaning as a result of successful use and publicity, etc. The proofs filed in this respect in the case referred to here were examined by the courts in both instances and found not convincing.
I believe that such argumentation ought to be based on a convincing opinion poll.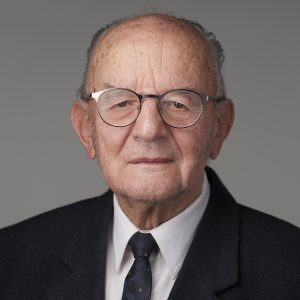 Dr. Sándor Vida LLD.
In-house Counsel
Doctor of the Hungarian Academy of Sciences